So here I am again with GIFs. This time for this series the focus tried to be some fan service GIFs and some gore gruesome GIFs of what makes this anime stand out other than being the first anime ever I saw of zombies being directed and done like this. Although I am starting to feel that I am turning into a pervert due to so much anime exposure that is ecchi.....I try my best to resist temptations and focus on giving them to you through GIFs. So here we go!
So I heard many people said that Takagi's breasts have big nipples well that looks true but I guess she is also a C bust too and ecchi GIF of her:
Poor gym girl being eaten it was so gory and gruesome....it shocked me it was so well made and poor her really!
Feel bad for this girl to with a bear. I wonder if it was more to show a crazy glasses Otaku guy assaulting her as her being a loli but anyways more blood gushing: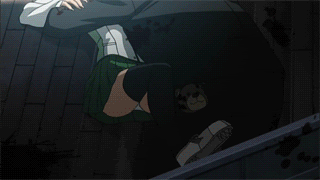 Rei's panties best scene shows them quite clearly and I made a combination instead of doing them separately but
do tell me if you want avatars of them.....will try to make my best of that! :P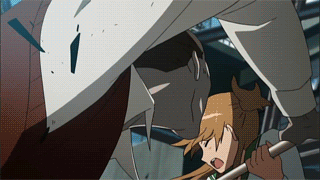 Well that is my version of the slap from Takashi except I did with her reaction afterwards of it:
Shizuka the school nurse running and breast jiggling considering she has the biggest bust rated at over F...most likely G size...well take it as another ecchi GIF for you all:
Another good example of a zombie eating up a girl.....so gory but also erotic...depends how you see it: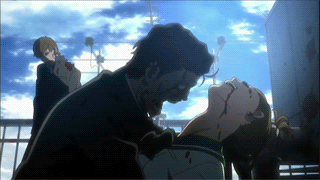 Another quick view of Rei's panties while she runs: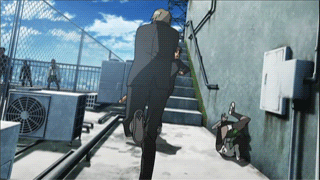 Poor Toshimi apart from being betrayed by Misuzu who pretended to be her BFF....she pushes her down to get eaten more but this a good combination of ecchi/gore blood:
For now that's and of course all requests are accepted directly on my profile or here too. :D