Well this was pretty interesting since it concerned the past of Excel. I was pretty surprised she might be over 100 years old. Was really sad to see her brother Chris having been killed. I though I would do 2 GIFs of Excel that not even the whole series itself had but only this OVA so lover of Excel enjoy! :D
Excel in the shower: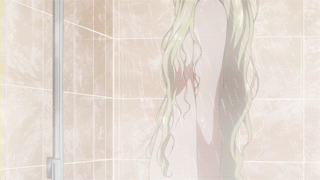 Excel after seeing her ring and I like her dress here: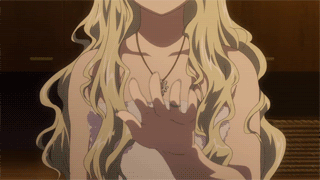 That's it and if you like this series......ask for GIFs with a episode, time frame and what exactly you want.....will try to find time for that.