Ok so here are episode 2 GIFs. It starts with Mitsuba being suddenly angry at Yabe. Found the sudden shift interesting so GIF of that: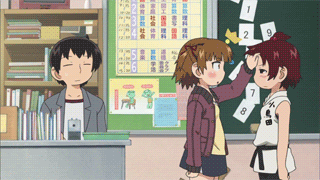 It follows that Futaba's sudden sneezing with load of mucus funny so GIF of that: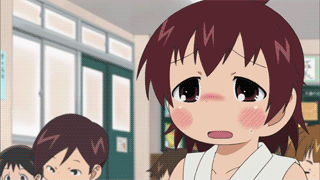 Yabe suddenly turning like crazy because he did not know to who to respond made it into a GIF win:
Mitsuba karate chopping Futaba was so funny a GIF of this was inevitable: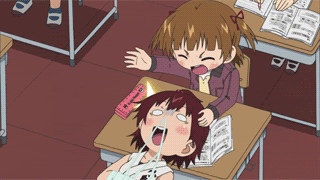 Mitsuba's sudden bleeding was funny too so GIF of that: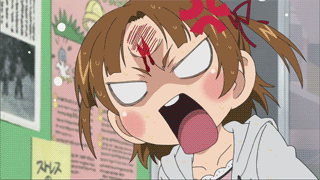 Aiko suddenly taking off her glasses and being cute was a GIF win!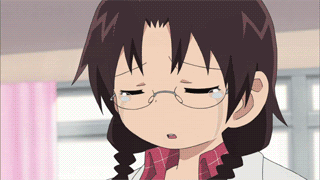 This was a nice Hitoha avatar/GIF to do and simple: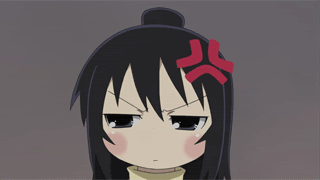 Avatar

Hitoha suddenly being Sadako when Yabe was sleeping in his home was too funny so GIF made:
Found it pretty neat the whole key part with its background so GIF: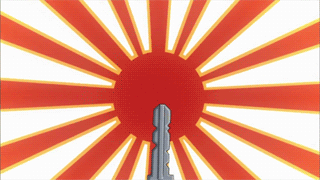 Yabe trying to get that recorder because of what Hitoha recorded was another funny part to do and so GIF of that:
The sudden chain shaking of Hitoha made for another GIF due to its horror nature here: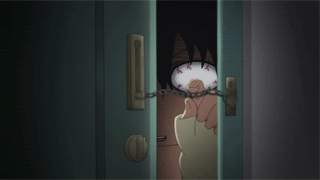 Mitsuba looking like a animal killer was a good part in Hitoha's imagination and so GIF of that: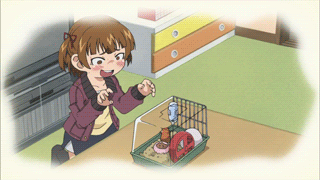 Ok, I though this part of Mitsuba looked perverted and so GIF of it: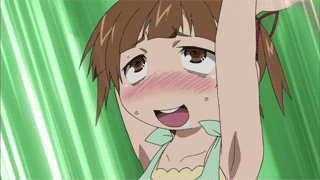 The sudden expression change of Mitsuba was a good one here and so GIF:
So for the last one.....it was pitiful to see Mitsuba being all bruised because Futaba left her stranded on the tree since she did not want to catch that type of bug......really felt sorry for Mitsuba here: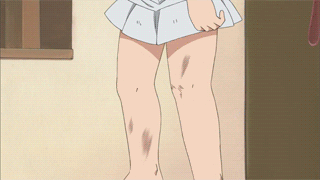 Well that's it for this episode. Enjoy! :D