Ok finally caught up with the most recent episode GIFs! Yay! Anyways here we go! The first thing that came to mind this time was Futaba's spats show off....a nice mild ecchi scene: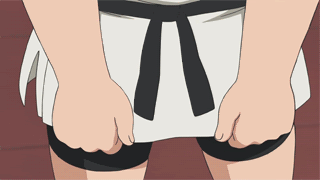 It continues that I liked the way Hitoha again brushed off Yabe when he tried to deny her bringing her book full of porn into class and so GIF: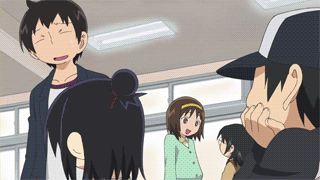 Next thing that came was a nice avatar/GIF of Hitoha in this episode...I think it has its charms! :D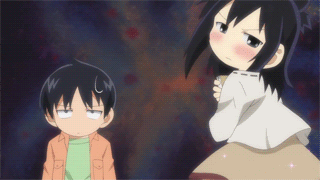 Avatar

The way Chiba plotted to get Hitoha's book was hilarious and he was so pumped up for it! So GIF of that part:
When Hitoha suddenly started her Sadako from Ring movie mode....it was a instant GIF/avatar win!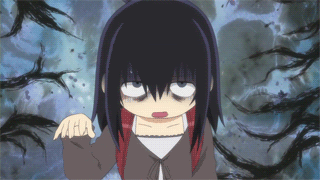 Avatar

This was funny part simply because Sakiko though Hitoha was chasing a ghost off of her when it was really a mosquito to swat down. So GIF of that part: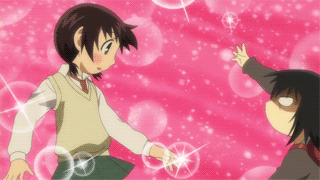 Hitoha completely getting the wrong idea about Sakiko watching Sister incest porn was funny and so her reaction into a GIF: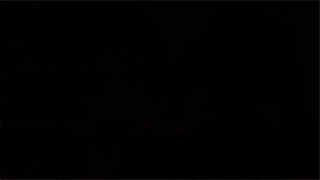 Sakiko imagining Hitoha as a ghost exorcist made me so happy since Hitoha looks really good as one and so GIF:
Sakiko imagining from a different view Hitoha as a ghost exorcist made it into a win again for a GIF since Hitoha looks way better like that anyways. GIF of that part: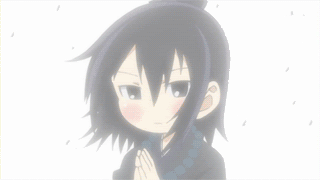 Yet another Sakiko imagination of Hitoha as a ghost exorcist when she was drowning. I think this one looks way cooler with the ghosts moving around. So GIF of that: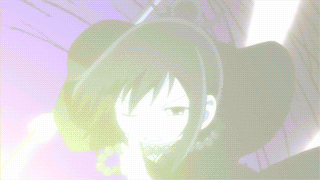 The last GIF is probably the most EPIC part of episode 3 with the father and the police coming afterwards. This GIF is the part specifically when he breaks the wall and is all Hulk like: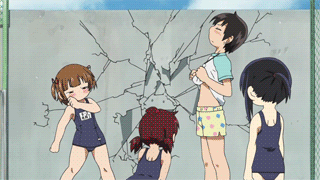 So ends the crazy streak of Mitsudomoe GIFs.....stay tuned for episode 3! Ha! Am I good?