Yeah I know I skipped 2, 3 and 4. I did not have time to do them but I did this one! Enjoy it! We start with a nice pose of Eris that I liked here:
Liked how Eris was being with Kio here and so GIF of that:
I liked the sudden surprise of Kio/Eris at the giant robot and so I made a GIF and avatar of that: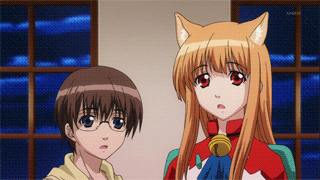 Avatar
I liked a lot Eris with her hair blowing around on the horse ferry so GIF and avatar of that: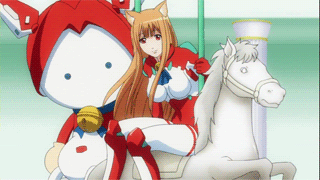 Avatar

This was a nice shinning part of Eris so GIF: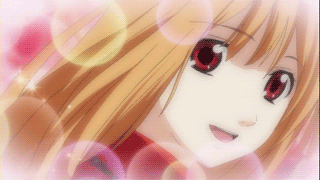 Liked the expression of Kio as he was wondering why the games were only 1 player so GIF and avatar of that here: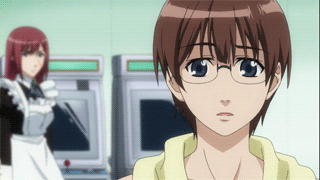 Avatar
Futaba was great with her expression here and so GIF with avatar of that: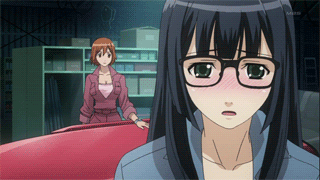 Avatar
Well this was was obvious as fan service of Futaba and Manami in bikini bunny outfits so GIF of that: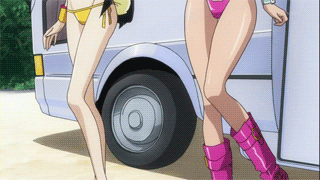 I liked the sudden jump that Futaba/Manami make for the speed boat and there is a good close up of Aoi there so GIF of that: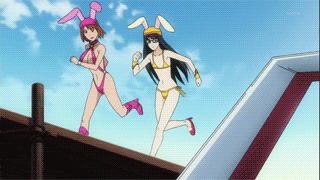 Loved the weapon deployment of Antonia's ship and they looks nicely done: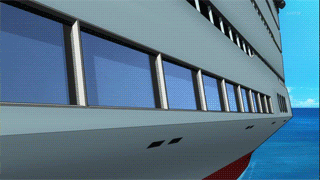 I liked Manami's close up of her bikini but also the way Aoi appeared so made GIF of that but also a Aoi avatar of that: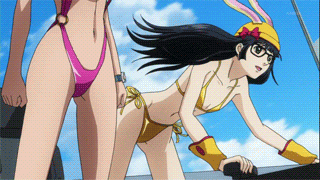 Avatar

Loved the sudden action of the speed boat with firing its missiles! It was also nice how the phalanx guns locked on to the missiles to destroy them here:
Amazing missile shooting by the helicopter! Looked like those missiles have their own stealth system or warp to appear after they are fired anywhere else closer to their targets! Interesting so GIF:
Liked how Aoi suddenly entered the ship's hall and maids opened fire on her so GIF of that: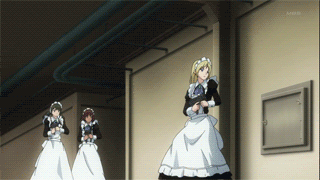 I liked Aoi's assitroids doing damage to the ship with their slashes and letting more water in so GIF of that part: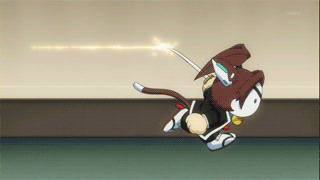 Loved Yun-Fat shooting his anti-matter beam guns! Really nice part and so GIF of it: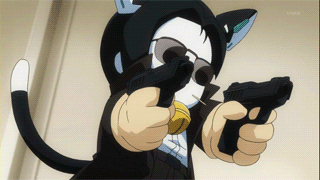 Well it was kind of cute to see Sarah reacting to the electronic warfare assistroid so GIF of that part: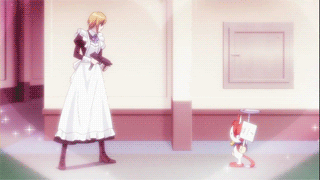 Ok I admit the ass of the dog girl is not bad with her panties and so GIF of when she jumps out of the suit:
Scrolling GIF of the dog girl with her panties and those bandages covering her breasts with avatar too!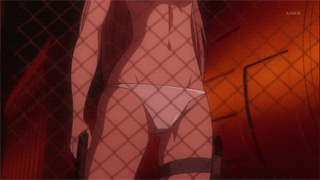 Avatar
A nice scrolling that shows Eris in Kio's clothing and Kio in Eris's suit. Find Eris rather nice in Kio's clothing here: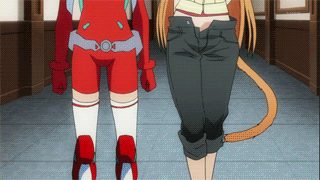 The same with a nice scrolling GIF of Manami in rabbit bikini: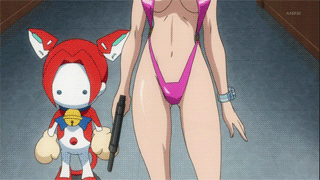 A nice Eris expression GIF and avatar: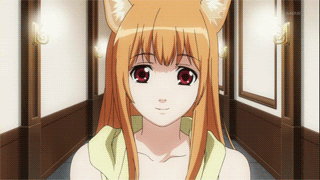 Avatar

I liked the way Aoi was lying there in the water and so GIF of that part with avatar of it:
Avatar
I liked how Kio jumps with Aoi in his arms off the ship. One heck of a brave hero!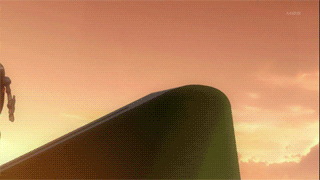 This was lovely moment when Aoi confessed to loving Kio with tears flowing it made me too T_T and so GIF of that part: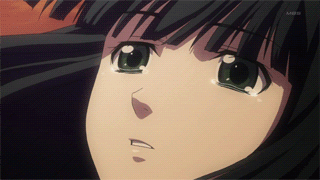 Pretty much that's it and I hope to do other GIFs of the previous episodes of this series. When I have time! :D