Like I said before since I am banned from the main forum I post here now. I will start with what I though of this episode with the subs.
Yeah Haruka will definitely eat all if they don't leave so it was funny at this part=>
Interesting information about the different foods to learn=>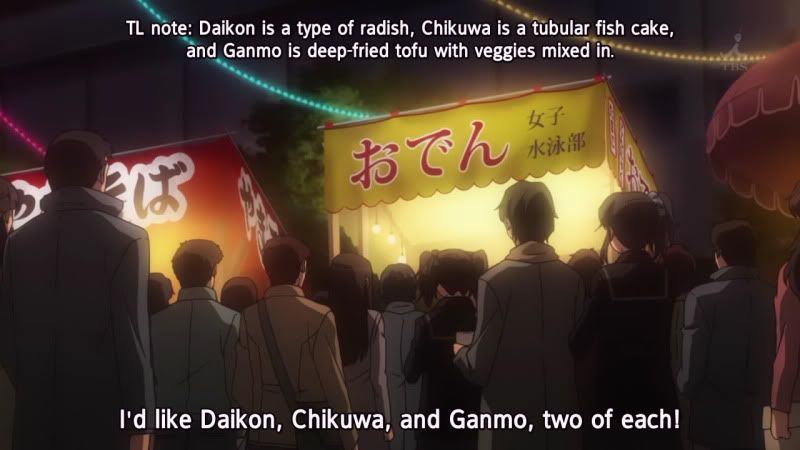 And so it continues with Hanpen and Mochiirikinchaku informations=>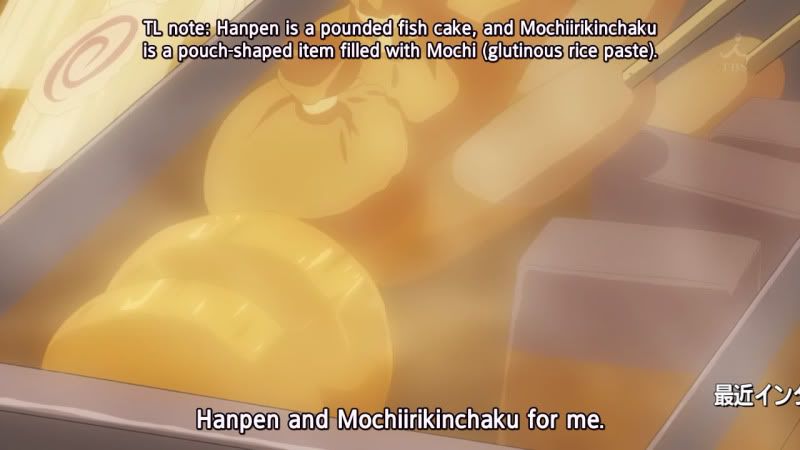 Konbu was also interesting to learn of here=>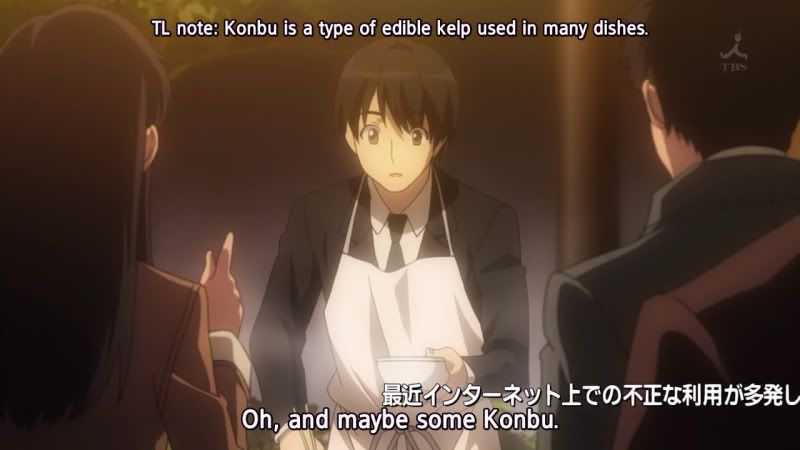 Wow so that's what it was all about the ruckus because Junichi is a guy and it makes the stall not all girls reputation wise here=>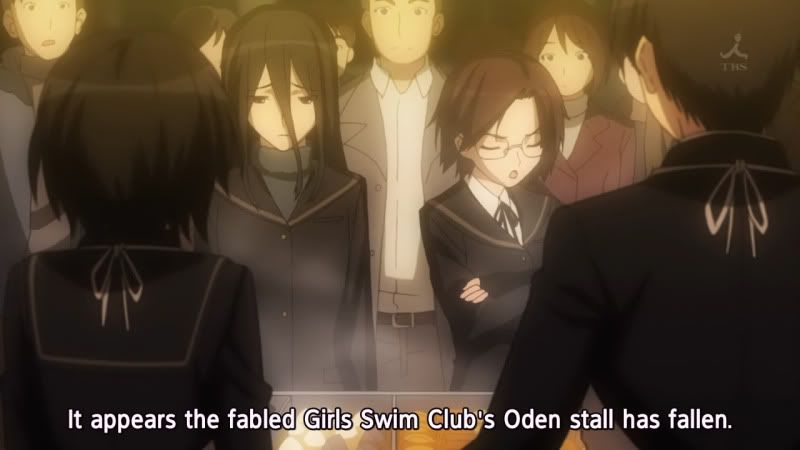 Wow, ok the glass girl really let out a drama exigent though here=>
Finally the other's girl name is Manaka.....well it was about time to reveal it here=>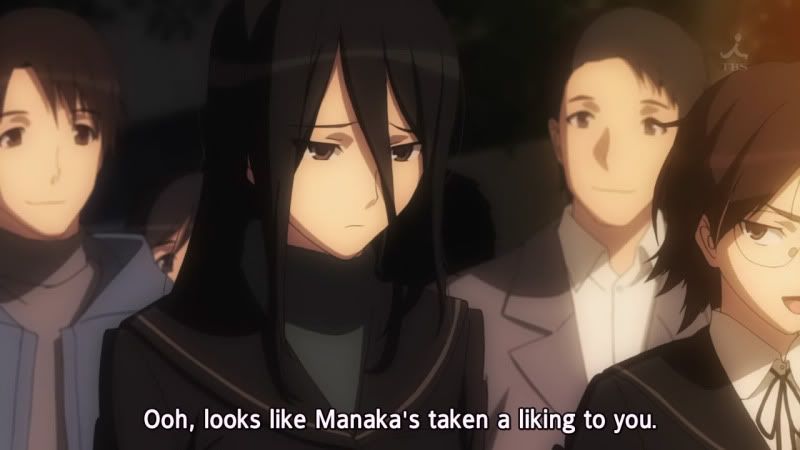 Well now it makes sense why Takahashi was not to get alcohol=>
I would agree here with Junichi about the teacher without a doubt should I have seen any of my teachers prior to never seeing them drunk=>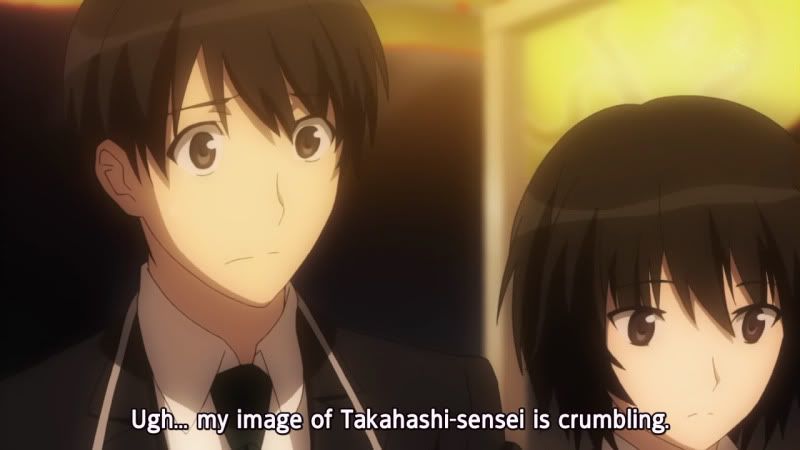 Ah damn I got punked! It was Miya that was to spend some time at Sae's place. That would be a good time for Junichi to invite Ai to his place to do almost anything with her=>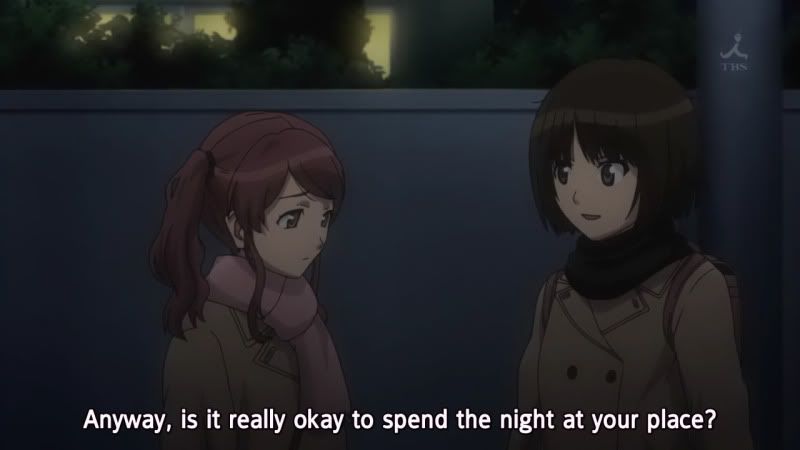 Holy shit! Based on the following...Ai is rich should she know how to exploit the hill itself if it ever she gets it a inheritance of it=>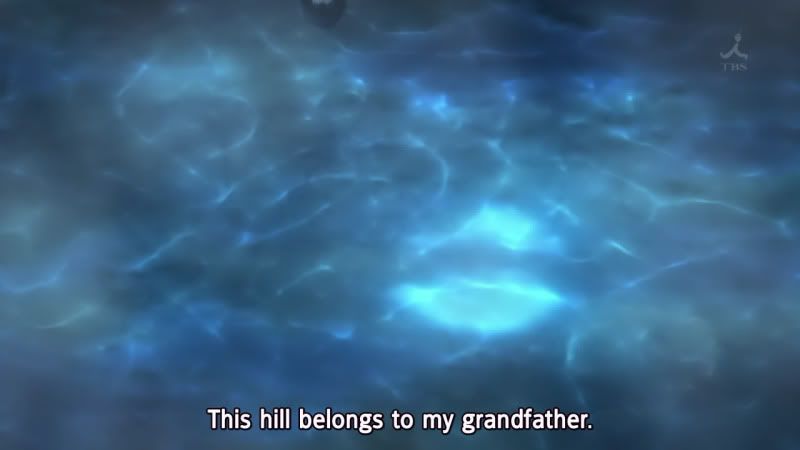 Well now it makes sense as to what she uses the hot spring for and it makes sense since I even heard rumors that some do that effect=>
Well those are pretty my thoughts with this episode subbed.