It's time again to put these up this time on my BLOG for my followers! Enjoy it! I will start with a funny part of Mio punching Keima
Followed closely by the official kiss scene
Then the official capture of that pesky ghost of Mio
What better way to end this arc with nice Mio GIFs with avatars!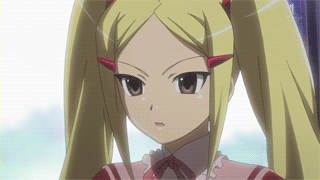 Avatar
Beautiful shy expression of Mio with avatar
Avatar

Another version again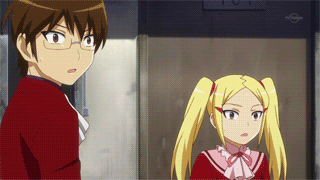 Avatar

During the Heidi parody the swing part was hilarious!
Keima's great expression suddenly changing!
Avatar

A nice GIF of his introduction as Mio's private chauffeur!
Yet another nice shy expression GIF and avatar of Mio!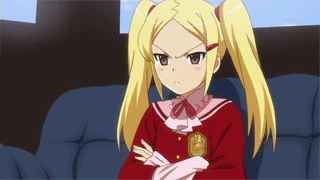 Avatar

Got to love Mio in sadistic mode!
I love her more with her gorgeous robe!
Yet another great GIF and avatar of a Mio expression with her robe on!
Avatar

A nice GIF of when Mio was small and happy with her father as well as Sakura petals falling!
That's all for now!