Same episode except with the subs and how I reacted to them.......starting at how I laughed at the actual plan to cure Sadou......WTF? Love? No way!
Thank you very much for a kick? :/ WTF? Now that was so not normal at that point=>
ROFL that's what I though why Mio was angry! What good comedy!=>
Well that explain why Mio collapses later on! Not enough sleep=>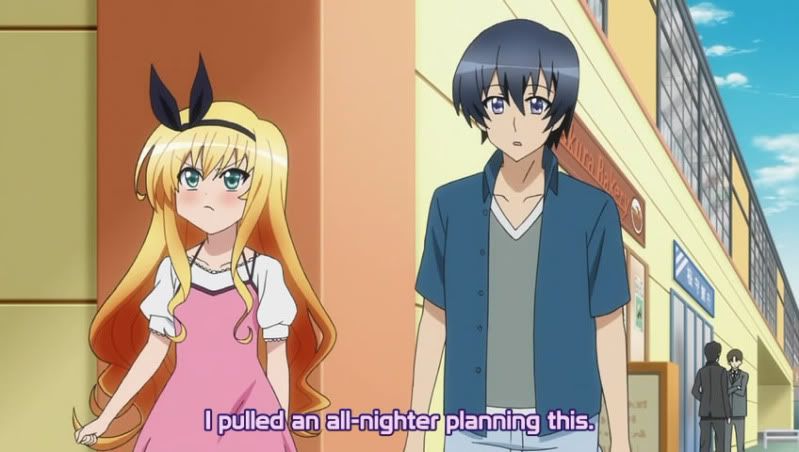 Well that's nice of Michiru! Helping Mio doing that food!=>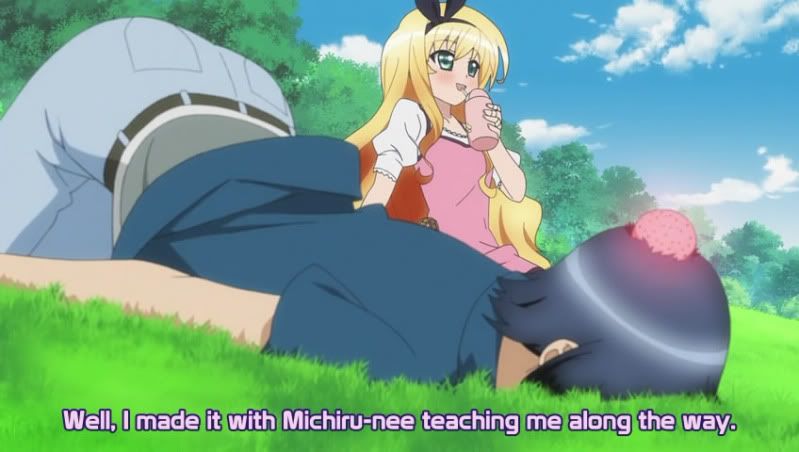 So that's one of the reason Tatsukichi broke up with Yumi....the moving away too far and it would not work out thing here=>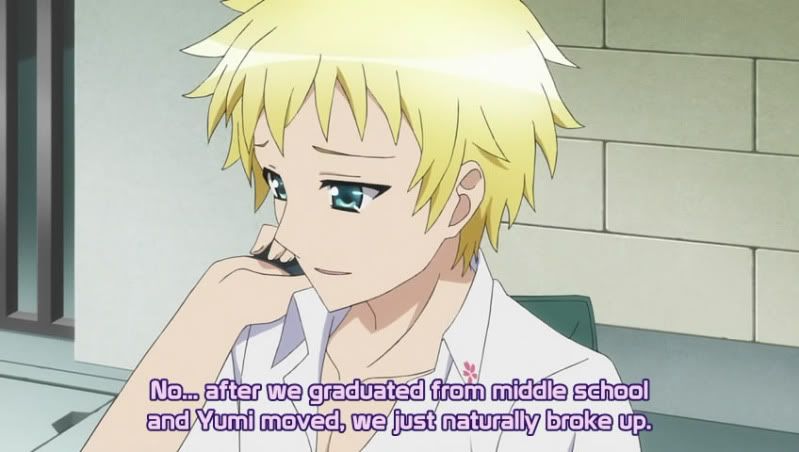 Well it was even nicer to understand the choices with the subs than I though here=>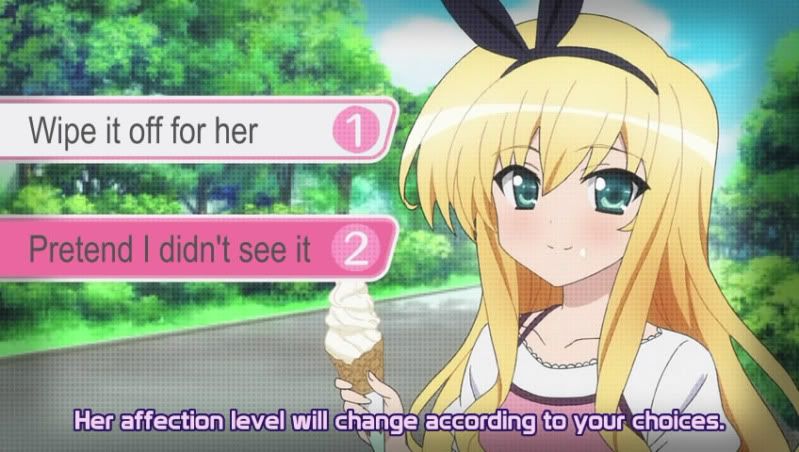 The magical word Tatsukichi should have never said to Mio......Flat-Chested! ROFL!=>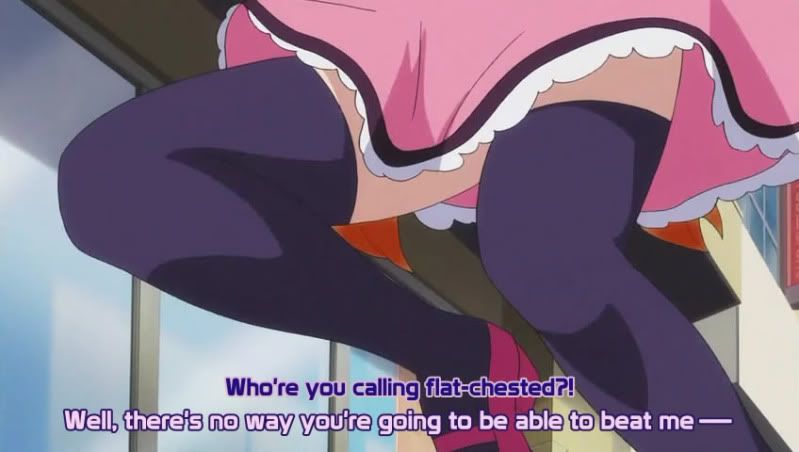 The magical word twice! Twice! Oh no! That is major trouble now for Tatsukichi!=>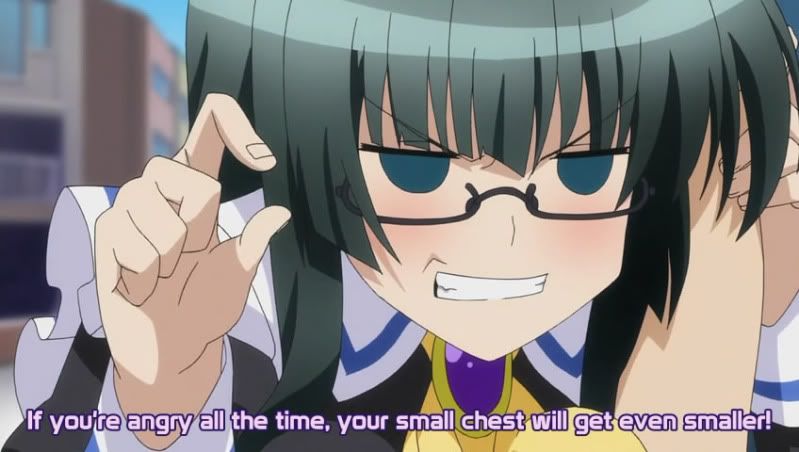 Now that's a nice saying of Tarou towards Mio! I liked it! True that she has a cute face!=>
ROFL! WTF! Mio likes him for that! Wow talk about irony here!=>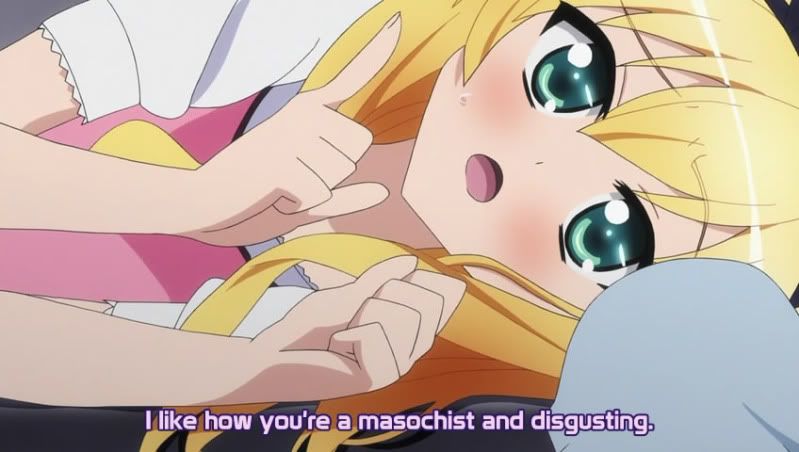 Now it makes sense as to what that balloon means!=>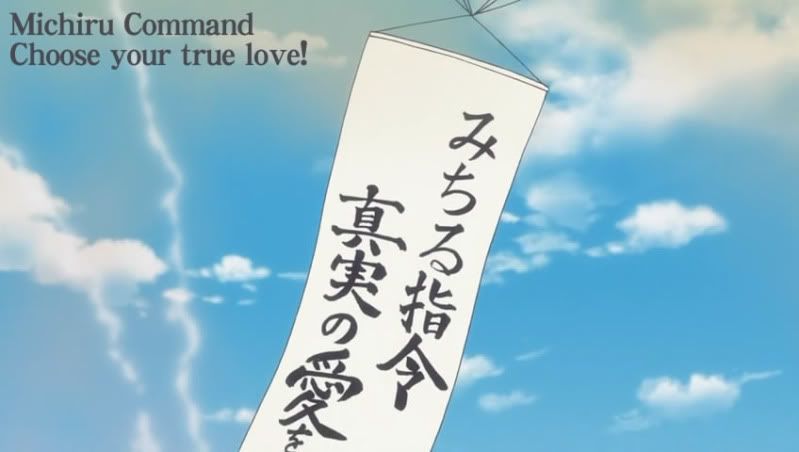 Well it's obvious that choice is 1 even I would take it should I be presented it!=>
Wow! What irony! It was all for Mio according to Michiru!=>
So that's what the truth was all about to Mio of why she likes Tarou! Amazing! It was great!
Now I completely understand why Michiru wanted all this for her! Now it makes sense! Hope Tarou really helps her in that!=>
Pretty much ends here! Now GIFs must be made of this episode! Especially the wedding part!