Yeah this is short in terms of GIFs but the best was when Suzu's mom found her on top of Takatoshi! Now that was good. Anyways I could watch this sequence forever since Suzu is so nice! Then again during the trip to Kyoto Shino looked magnificent and funny here=>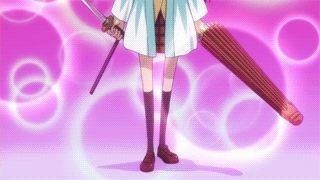 More to come of this series later. I have something to do now.